This is a song about the faithfulness of God, our "Faithful Friend", inspired by a journey and adventure of trust, declaring words of hope in the midst of uncertainty. We can't wait for you to hear this song, and we look forward to sharing more about the story behind it with you! 
This song is well-suited for congregational singing (at Spanish speaking churches lol), with strong yet simple lyrics, a catchy and memorable melody, a fun groove, and simple chords easy for worship teams to pick up! Chord charts available on https://songselect.ccli.com/Songselect or on our chord page!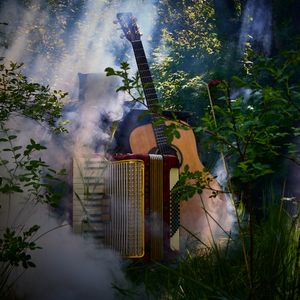 Sinner's Serenade
"I'm broken
Elaborately undone.
Lost in a land like a shadow
That's just passing on,
And I'm gone. 

I've fallen. 
My journey had just begun.
And the echoes of heaven which
Rang loud and clear 
Are now distant
In my ear..."
"

Autumn leaves cascading down around my feet, like a quiet waltz of all my memories. And like a dream, you take my hand and look at me, and walk me to the edge of eternity. What a sight to see!"
— "On That Final Day"