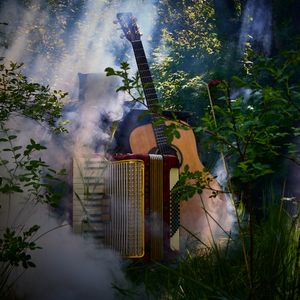 Sinner's Serenade
"I'm broken
Elaborately undone.
Lost in a land like a shadow
That's just passing on,
And I'm gone. 

I've fallen. 
My journey had just begun.
And the echoes of heaven which
Rang loud and clear 
Are now distant
In my ear..."
"

Autumn leaves cascading down around my feet, like a quiet waltz of all my memories. And like a dream, you take my hand and look at me, and walk me to the edge of eternity. What a sight to see!"
— "On That Final Day"